If one of your New Year's resolutions is to advance your career in the hospitality industry, you have some pretty cool options.
In 2019, the National Restaurant Association reported one of the top challenges in the restaurant industry was staffing, as restaurant business owners must constantly recruit and retain high-quality employees. That gives more opportunity to current employees, who already know the inner workings of the industry and who want to move up.
For the past 10 years, restaurant industry sales have grown each year. Between 2018 and 2019, there was a 3.6% increase, as sales reached a record high of $863 billion, according to Foodservice Equipment & Supplies. Growth is expected to continue in 2020, making hospitality a reliable industry for new and existing employees.
Whatever type of food service job you're currently working, there are stimulating and challenging hospitality careers that may be the perfect next step to turn a job into a career. Here are five of the best food service jobs you can work toward from an entry-level position.
1. Level Up From a Bartender or Cocktail Server to a Mixologist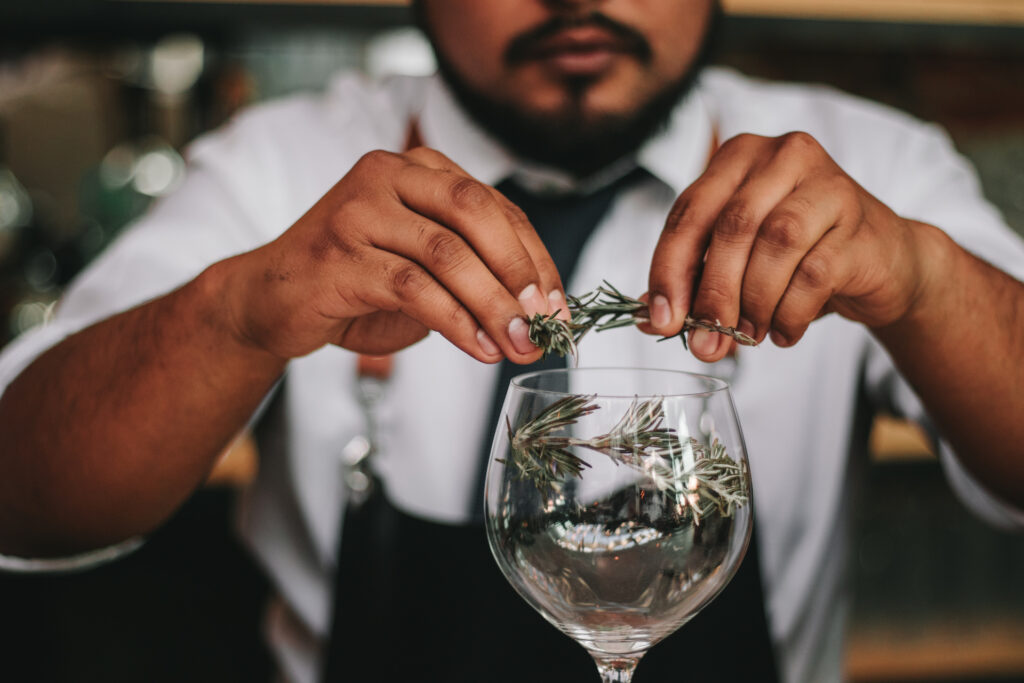 After you've mastered the basics of classic cocktails and can make a Manhattan or skinny margarita in your sleep, you may crave more control — and creativity — over cocktails. A mixologist creates cocktails for restaurants and bars, thoughtfully concocting drinks made with in-demand ingredients to complement the establishment's food menu items. At some places, cocktails come first, and the food menu is built around the drinks.
In 2020, there will be some interesting cocktail trends on the horizon, making mixologists in high demand. The editors at Real Simple declare there will be a "mocktail movement," with a surge of mocktails and low-alcohol-by-volume cocktails popping up on more menus. According to Forbes, some other cocktail trends to watch for are minimalistic cocktails with innovative twists, cocktails using sustainable ingredients, West African-influenced cocktails and carbonated cocktails.
Wondering how to become a mixologist? Most importantly, it's essential to keep current on your alcohol server certification — you'll learn about alcohol content measurements, which can affect recipes, and so much more. Once you've had a cocktail server or bartender position, let your manager or owner know you have a passion for recipe creation. See if you can find a role within your restaurant creating new menu cocktails.
You can also start a freelancing gig as a mixologist, which gives you more exposure to other restaurants and more opportunities to expand your craft. Many established mixologists garner a reputation in the industry and get tapped to help open new bars and restaurants, which offers a steady stream of creative drink-making opportunities.
2. Level Up From a Server to a Shift Leader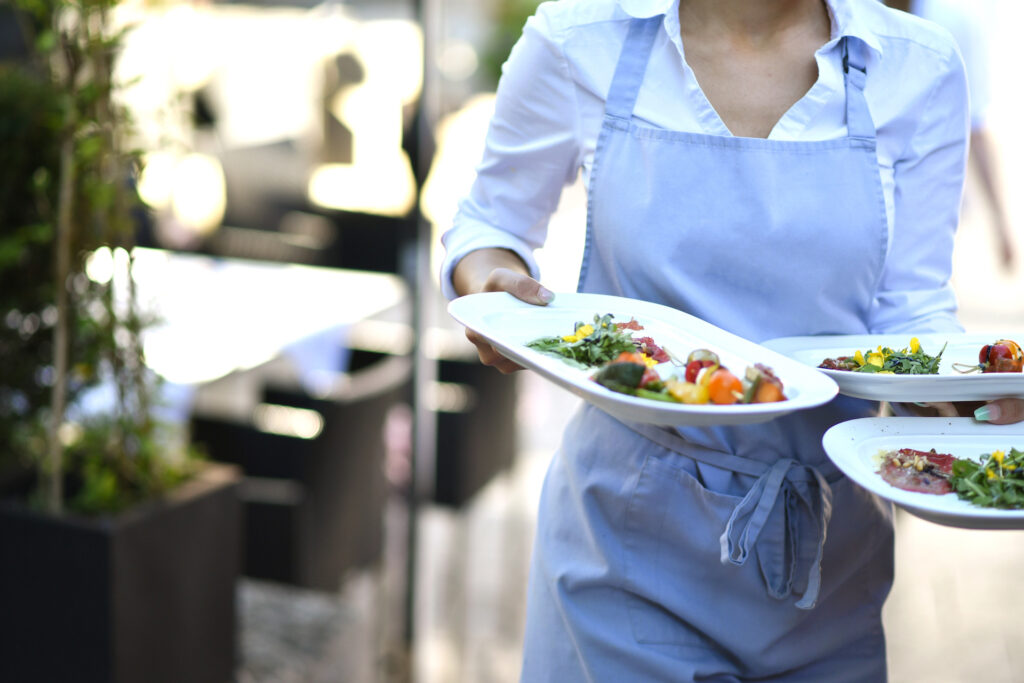 If you have goals of becoming a manager or even a restaurant owner some day, you'll need leadership skills. One great way to practice them is in a shift leader position. Shift leaders are cool food jobs because you're able to hone leadership as a liaison between servers and management. It's a position that teaches you how a restaurant is run, with deeper knowledge than you'd gain as a server.
Shift leaders are responsible for the training, coordination and details that keep food service running smoothly. To get to this position, you'll want to master your role as a server, providing excellent service at the front of house and working as a strong team player in the back of house. That means helping with side work, keeping your restaurant section clean, coming to work on time in a clean uniform, inputting orders correctly, effectively communicating with cooks and successfully carrying out all other responsibilities as a server. Make sure you stand out to managers by lending a hand when needed, going the extra mile for customers and contributing to a positive employee culture.
Once you feel like you're ready to move up, let your manager know your goals. Explain you are looking to grow in restaurant careers and would like to take on more responsibility when it's available. Ask about the path you need to take to become a shift leader, which may include obtaining a manager's-level food handlers card. Go above and beyond in the duties you have now, so you can prove you're ready to take on a leadership role.
3. Level Up From a Shift Leader to a Manager
Restaurant managers are some of the highest-paying roles in the food service industry. According to the Occupational Outlook Handbook, the 2018 median salary for food service and restaurant managers was $54,240 per year. The highest 10% earned more than $92,410 in 2018.
Restaurant managers have tremendous responsibility in restaurants. They manage employees, order equipment and supplies, oversee food preparation and service, address customer complaints, manage payroll, schedule staff and more. They also are in charge of ensuring food service is safe and that health standards are followed.
If you've climbed up to a shift leader position in food service, management could be next. Getting your food manager certification will be essential as you prepare for your management application. You'll learn about the safe handling and flow of food, management responsibilities, equipment and pest management, cleaning and more. Taking the steps to get a certification as a food manager shows an employer you are serious about moving into management and have the skills and knowledge to succeed.
4. Level Up From a Bartender or Cocktail Server to a Beverage Manager
If you have a passion for drinks and want to explore the management side of bartending, a beverage manager position may be appealing. Beverage manager positions are hospitality industry jobs that involve managing bars and beverages for restaurants, bars and establishments like hotels. Beverage managers: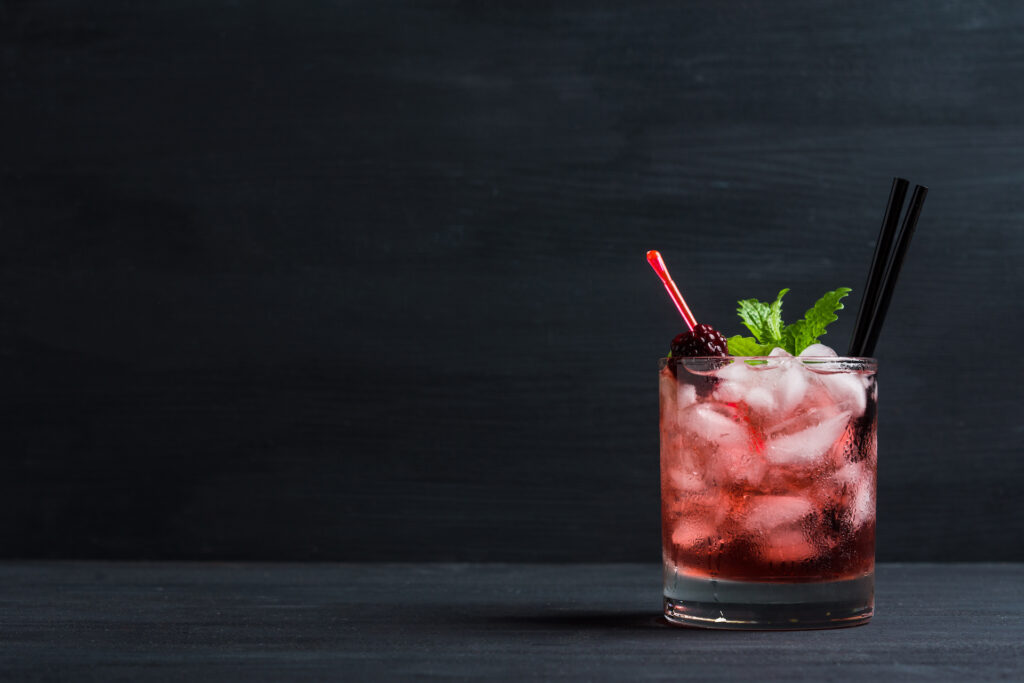 Replenish bars
Place orders with suppliers
Negotiate supplier pricing
Receive, check and enter items into inventory
Set drink prices
Handle sales totals and beverage bookkeeping
Manage bartenders
A beverage manager position may be right for you if you know you want to advance as a bartender or cocktail server and are interested in managing people and processes. With all the new bartending trends constantly emerging, beverage managers are able to lead the charge and put them to work for their businesses. While mixologists, as mentioned above, typically handle the creative task of building a menu, beverage managers swoop in to make sure drinks and menus are profitable, sustainable and consistent.
5. Level Up From a Line Cook to a Sous Chef
A line cook is a great entry-level position to get into if you love cooking but have no formal training. Line cooks typically work in one area of a kitchen, on specific tasks. It might be making salads, grilling meat, frying appetizers, etc.
Once you understand how a kitchen works and want to branch out from your line cook station, you might find a sous chef position appealing. Sous chefs have leadership roles in kitchens, typically supervising line cooks. While the Occupational Outlook Handbook reports food preparation workers made a median pay of $23,730 in 2018 and cooks made a median pay of $25,200 in 2018, chefs and head cooks made a median pay of $48,460 in 2018. That's quite a difference.
If you want to become a sous chef, you'll want to demonstrate to your supervisor that you have the skills it takes to lead. Those include:
Respect for others
Active listening
Excellence at your job
Positive attitude
Proper sanitation
Experience throughout a kitchen
Constant learning
Initiative is also meaningful. Offer to help your chef with management duties, like ordering or checking storage areas and coolers. Give ideas for how to solve problems and improve workflow.
Communicate your desire to move up in the kitchen with your supervisor. Ask for their recommendations on the steps you should take to get there, then follow them.
Get the Knowledge, Skills and Training You Need to Move Up in 2020
The best hospitality jobs are the ones where you get to work on your passion and are able to use your strengths. Knowing that you have the certifications needed to work in your industry is one less thing to worry about, so you can focus on doing your best at your job and going after your goals.
Achieve your New Year's resolution of hospitality career advancement by renewing your food handlers card (or getting it for the first time!) and aiming for the next level up. Learn about food handlers cards, food manager cards and alcohol servers cards that can help you grow your career. Visit eFoodHandlers for information.