If you work in the food service industry, you may already be familiar with the term "Food Handlers Card"
How to get a Food Handlers Card?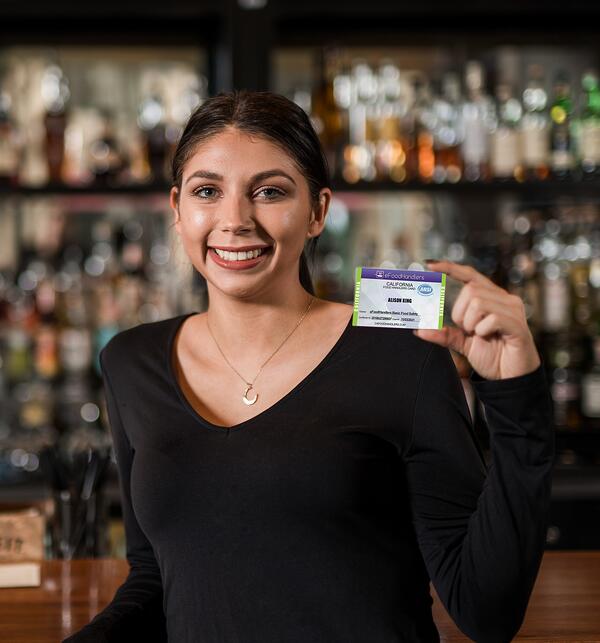 A food handlers card, also referred to as a certificate, license , or permit, is the documentation you get after passing a food handlers course. This card shows your manager and the local health department, that you know what it means to serve food safely to the public.
Most food handler cards are valid for 2 to 3 years, depending on the state you live in.
Follow these steps to earn your Food Handlers Card
Step 1: Select your State > Get Started
Step 2: Register and Pay the Fee
Step 3: Take the Food Handlers Training Course – 60 Minutes (required)
Step 4: Take the 40-question test – 70% to pass (unlimited test re-takes)
Step 5: Print, download, or mail order your Food Handlers Card
Watch this video on "how to get a food handlers card?"
Is a Food Handlers Card required?
Many states require anyone serving food to the public to have a valid food handlers card including:
Don't see your state? Send us an email.
For example, under the California Food Handler Law , Food Handlers who prepare, store, or serve food in a food establishment must have a California Food Handlers Card. The exceptions are temporary food booths, farmers markets, grocery stores, health care facilities, school cafeterias. To view a full list, click here.