Restaurant food safety is one of the most important aspects of your business.
It keeps your staff and diners safe. It can save you money in fines and waste reduction. It also protects your business reputation and sales.
Food safety certifications do cost restaurants money. But they're the law. When someone on your staff isn't properly certified, your restaurant risks being fined or shut down.
Even worse, someone who isn't properly trained in food safety could put the health of your customers at risk. The Centers for Disease Control and Prevention calls food-borne illness a public health problem, estimating 1 in 6 Americans get sick because of contaminated beverages or foods each year, while 3,000 die. A 2018 report by QSR Magazine found in the U.S., food-borne illnesses cost $55.5 billion per year in medical costs, lost productivity and illness-related deaths.
Food safety issues can cause significant losses, regardless of a restaurant's average operating cost. According to QSR, the cost of a single food-borne illness outbreak could cost:
$6,330 to $2.1 million at a fast-casual establishment
$8,030 to $2.2 million at casual dining restaurants
$8,273 to $2.6 million at fine dining restaurants
That's enough to take up all of a restaurant's annual profits. You don't want your restaurant to risk those issues.
By making an investment to ensure your staff is always up-to-date on food certifications, you save money from costs like fines, damaged reputation and decreased sales. Here are four ways updated restaurant food safety certifications like a food handlers card and food managers card can help protect your restaurant.
1. Avoid Fines for Violations
Food safety must be constantly practiced. It can affect every dish, and it will consistently be monitored by health officials, who may fine or close operations for businesses that violate them.
Food safety depends on factors like:
Cleanliness: This includes handwashing, keeping utensils and cooking areas clean, and rinsing raw fruits and vegetables.
Avoiding cross-contamination: Foods like raw meat, eggs, poultry and seafood can spread germs to ready-to-eat foods. Foods must be separated appropriately to avoid cross-contamination.
Cooking temperature: Certain foods, like meat and seafood, must be cooked to a specific internal temperature in order to be safely consumed.
Refrigeration: Perishable food must be refrigerated or frozen at certain temperatures. Frozen foods must be thawed safely to avoid the spread of bacteria.
As your business operates, you'll receive periodic (and sometimes surprise) visits from health inspectors. Violations of food safety standards can result in fines or the shut-down of your restaurant, both of which can be costly.
2. Avoid Legal Fees
If improper food safety at your restaurant harms the health of a diner, you could run into legal problems. According to BizCounsel, three of the top five reasons why restaurants are sued involve food safety. These are:
"Dram Shop" laws: There are laws that vary by state or county that make restaurants liable for overserving alcohol if the person gets into a drunk driving accident. Laws like these make getting an alcohol servers card for your bartenders, managers and servers who serve alcohol a wise investment, so they know what to look for to avoid overserving.
Health code violations: If a health code violation results in a serious injury, illness or death to an employee or diner, the restaurant could be sued.
Food-borne illnesses: Food poisoning and other consumption-related illnesses due to contamination can also result in a lawsuit.
Lawsuits cost more than money. They take up your precious time. Having to deal with lawyers and court can also negatively impact your business.
3. Protect Your Restaurant's Reputation
As a restaurant owner, you know reputation is everything in the industry. It affects the quality of employees who want to work for your business. It impacts recommendations from patrons. And when someone has never been to your restaurant but researches it first, they may never give you a shot if you've violated food safety regulations.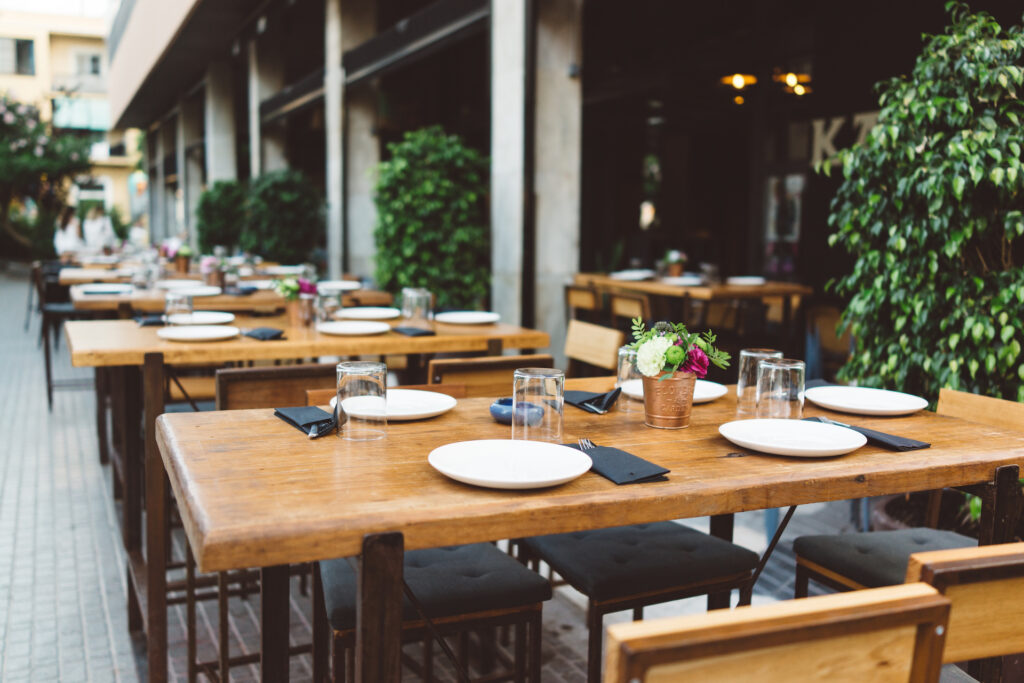 Here are some of the possible costs when people get sick from food from your restaurant or when food safety issues are exposed:
You could lose loyal guests. Your most loyal customers, the ones who provide you with a significant part of your sales, may avoid your restaurant when your food safety standards slip.
You could turn off new customers. A survey by Podium found 93% of people say online reviews impact their purchasing decisions. Word travels fast through review sites like Yelp and Google My Business. When someone finds your restaurant online and sees reviews about food safety concerns, they may never walk in the door.
Food safety concerns can affect future restaurant experiences. Even when you've recovered from a food safety issue, a hit in visits and sales can affect the diners who do come into your restaurant. If new diners see lots of empty seats, they may wonder why and never bother to visit again.
In the worst cases, restaurants may even need to engage in crisis PR and communications to manage a soiled reputation — and that's not cheap, either.
Plus, servers, bartenders and managers who see that your restaurant is violating the food safety standards they're used to may want to quit. You could have trouble attracting and retaining top talent for your restaurant, from managers to servers, when you're not following food safety protocol. Proper training ensures your whole team is on the same page with excellent food safety.
4. Proper Food Safety Increases Restaurant Efficiency
Food safety provides more benefits than safety. It promotes practicality and efficiency, which can also help your business.
For example, food safety certification in the eFoodHandlers food managers card course covers topics like: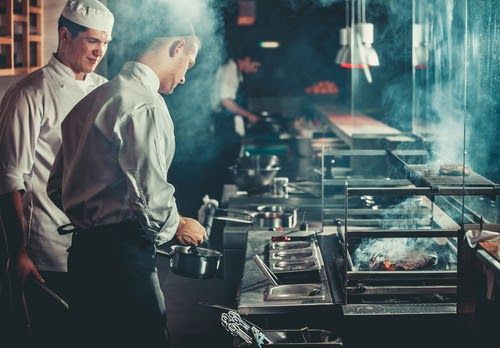 Safe handling and the flow of food
Equipment, cleaning and pest management
Food-borne illnesses and their sources
Management responsibilities
All these topics help you run your restaurant more smoothly, starting with an excellent standard of food safety management. Food safety promotes efficient methods for production and batching of ingredients, which can reduce waste — and therefore cost! It also can help you improve the design of your kitchen, so that sinks and garbage cans are better set up, for example.
Food handlers learn topics related to cleaning and sanitizing, health and hygiene, temperature control and the importance of food safety. A food handlers certification teaches servers and food handlers how important their job is, not just for your business, but for all diners. That knowledge can increase the care and pride your staff have in their jobs.
Contact eFoodHandlers for Full-Service Food Safety Training Online
At eFoodHandlers, we're here to help your restaurant get up-to-date with food safety every step of the way. We're a one-stop-shop for food and alcohol safety training, with business solutions that get your staff trained quickly. Manager tools let you track training, so you always know which of your staff is up-to-date and who is a safe employee for your restaurant.
Learn how partnering with eFoodHandlers can help you keep your whole staff current on certifications and avoid the costs associated with poor handling. Learn about our food handlers business solutions and get started today.