Do you have family coming to town and you aren't sure how to entertain them? Food-related projects are something everyone can get on board with, especially when mixed with some fun holiday activities.
The holidays can be a magical time of year, but they can also be overwhelming. Guests staying with you from out of town leaves you with lots of time together and little to do besides open gifts, sing carols and drink mulled wine or eggnog. So, after careful testing and selection by our team, we have collected our favorite holiday actives. Some are for the whole family, others are just for the adults.
1. Sugar cookie decorating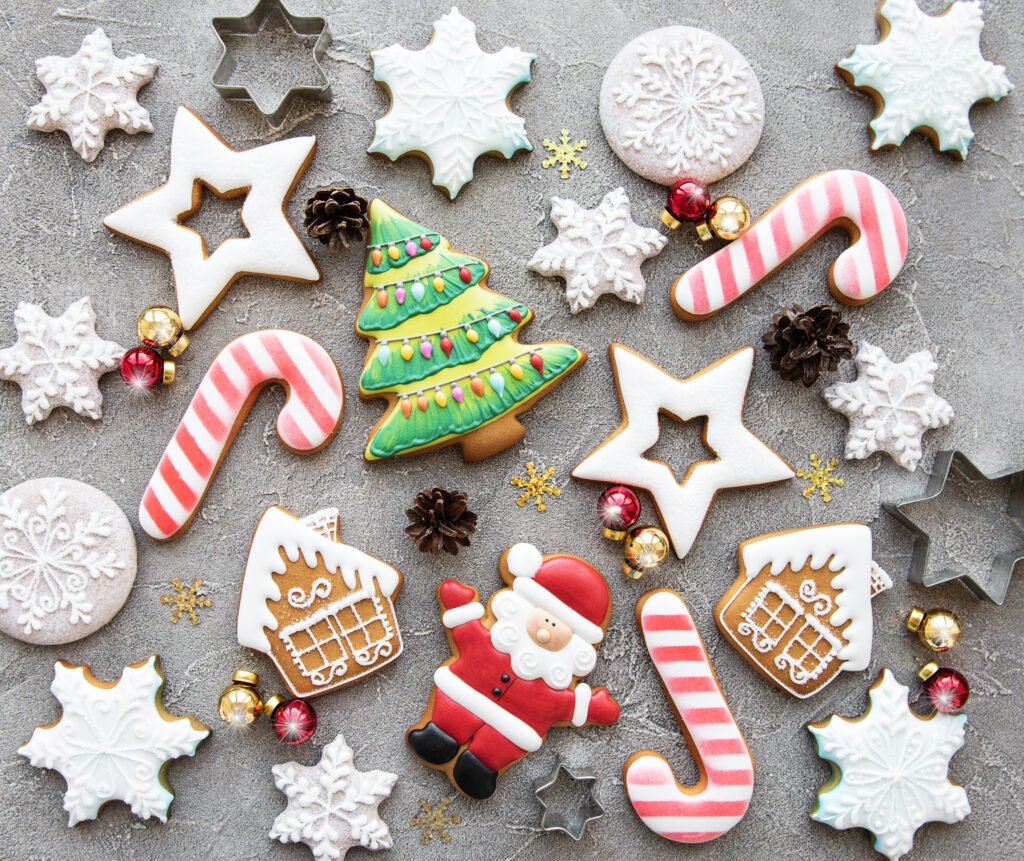 This is just fun all around – although people have started to get pretty serious about their decorations. Do a quick search on Pinterest if you want to know what we mean… these people take holiday activities to the next level.
For an awesome sugar cookie recipe, check out this one on All Recipes. For the best Royal Icing by Alton Brown, click here. And for the most incredible sprinkles (with vegan options) check out Fancy Sprinkles!
2. A Progressive Dinner
A progressive dinner works as such: Drinks at one bar, Appetizers at restaurant 1, Dinner at restaurant 2, and Dessert at restaurant 3. It takes some planning and is likely not the most kid-friendly because it takes some time to actually eat, but it's a great way to try new restaurants in your area while having some fun. This can also be done at people's houses which is a great way for everyone to host a mini Christmas party, show off their tree, and their cooking skills!
3. A Festive Potluck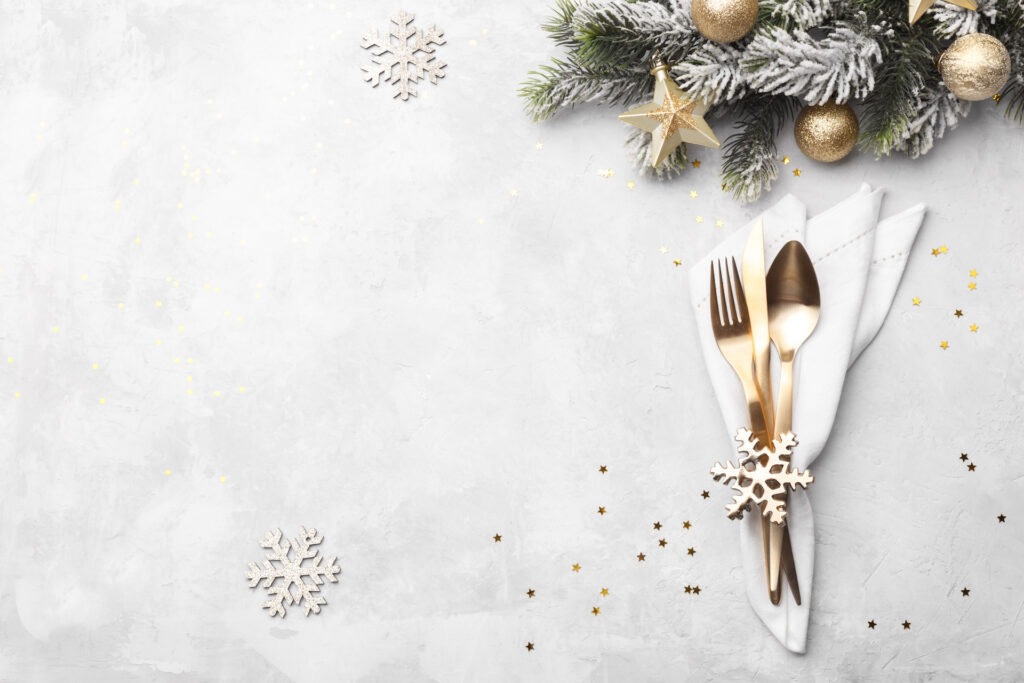 Another wonderful way for everyone to share their traditions by bringing their favorite holiday meals to a friend or families house. It makes for easy prep for the hosts, and everyone can eat at least one dish they love! The best part is they can definitely be kid-friendly holiday activity. 
In case you are looking for some new recipes for your holiday menu, take a look at the 20+ recipes delish has determined are excellent choices for a potluck.
4. A round of Eggnog Rummy
This holiday activity is kid-friendly to some extent. The goal is to play Rummy (either gin or cube, doesn't matter) while also drinking what is called an Eggnog Rummy which is homemade eggnog with extra rum. For kids, you can make a batch without rum. Not sure how to make homemade eggnog? Well, here you go! Vegan? No worries. We found an awesome recipe for you, too.
5. Decorating Ginger Bread Houses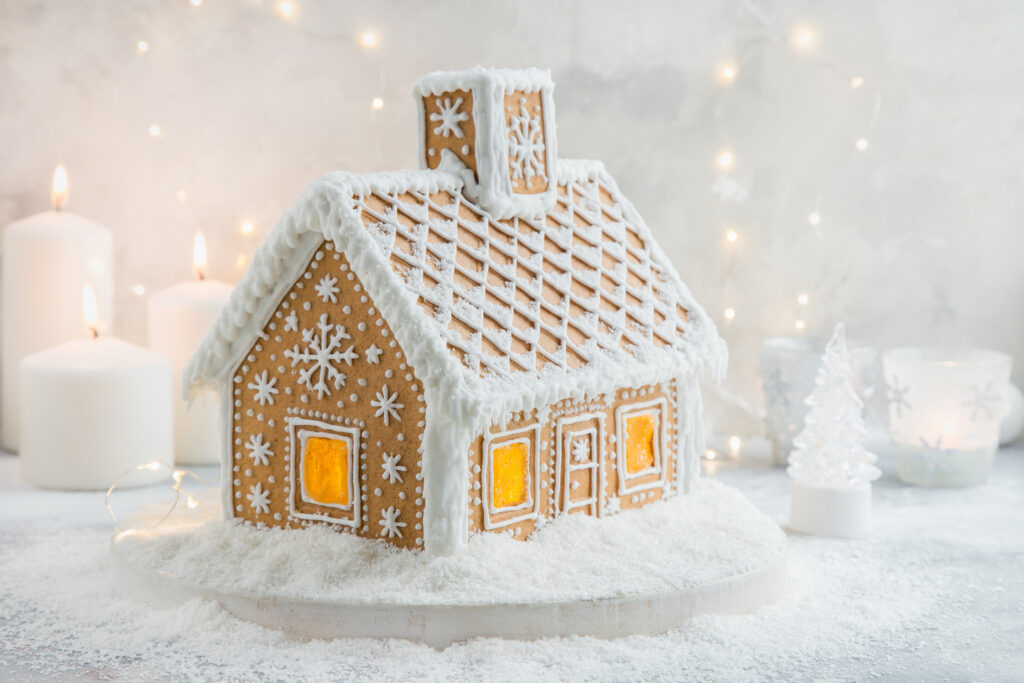 Now, if the Great British Baking Show has taught us anything, it's that everyone struggles with building incredible gingerbread houses, even the pros. Gingerbread is a tricky cookie to make correctly, and it's even harder to stand up large pieces while also putting icing and candy all over them. So, here are some tips and tricks for building the strongest Gingerbread House. If after reading that, you and your family are still struggling with these fragile projects, go binge watch some G.B.B.S. and curl up with a cup of cocoa. That tends to be harder to mess up!
6. The Hotel Bar Hop
Sounds interesting right? Well one of our teammates was told to do this by one of our clients and it has proved to be a great activity to keep you warm and entertained. Hotels decorate their restaurants and bars in some of the most beautiful Christmas decor, so if you need to get out of the house, stay warm and have some 21 and over fun, this is a great choice!
7. Homemade Reindeer Food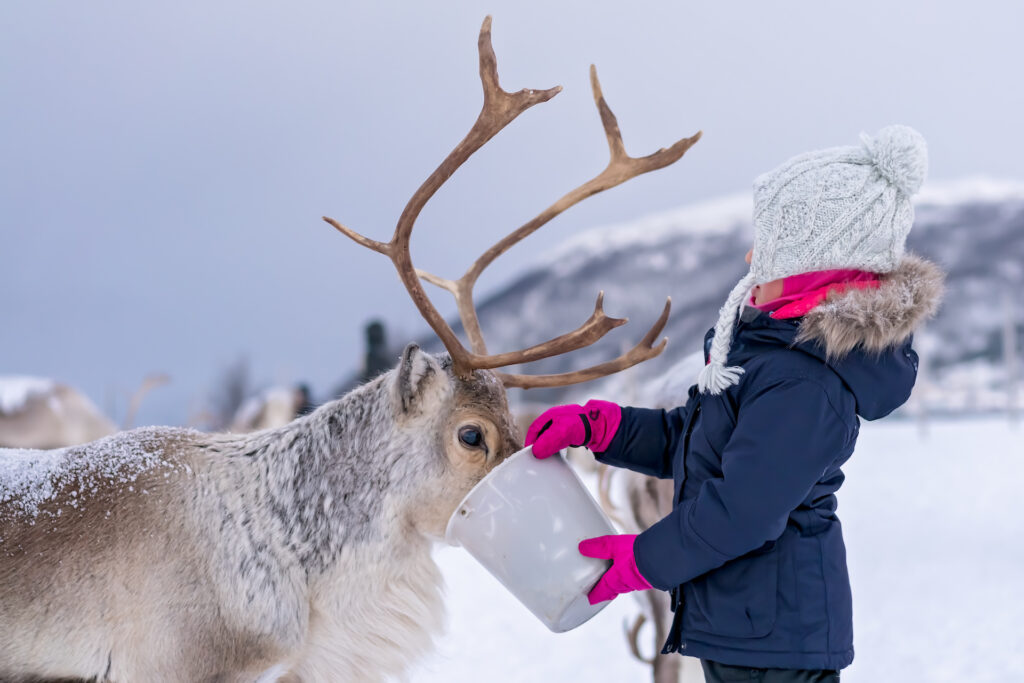 Now this is mostly for kids, but reindeer food is a great treat for the whole family, and no, we don't mean a reindeer family. Make some of this, put on a holiday movie and treat your self with this sweet snack!
For the best reindeer food, try this one from All Recipes. Don't like the idea of feeding your kids (and relatives) more sugar? Check out this recipe. You put it on your lawn at night to help the reindeers find safe passage to your home! And it's safe for birds to eat… because that's really who will find their way to your house with this stuff, but you don't have to tell your kids that part.
8. A Family Cookbook
Everyone has a traditional holiday recipe they make for their friends and family during this festive time of year. In fact, we bet there are even a few favorites scattered throughout your family. Over the years the recipe pages get stained and the measurements fade, and coping them over to a new recipe card might feel less sentimental, especially if it was inherited. So we put them all together! The simplest way to do it is to type up new versions of all the family favorites, sprinkle in some family photos, and put them in a binder. But if you are really committed to the idea, check out this custom cookbook website.
We hope you use any and all of our suggestions for entertaining your family and friends this year! If you feel inclined, send us a photo of your family creations and we with spotlight them on our social media channels in the new year!
We hope you have Happy Holidays and Happy New Year!
From Your eFoodHandlers Team